During July 2015 prof. dr. Marko Bajec and I held a one-month summer school on databases and database design at the Kyungpook National University (KNU) in Daegu, South Korea. The summer school was selected among hundred applied summer school programs and 35 international students have applied for the course.
About KNU
KNU is the best national university in South Korea. Its main campus is located in Daegu, where we led the summer school at the IT department. The campus is very strong in electronics, although they offer also other studies. They have three more campuses across the country, which also focus on medicine. The KNU 365 Medical Center, located near Daegu, is a new complex with modern equipment. They also own a machine that is able to heal moving cancer tissue without damaging other parts of the body.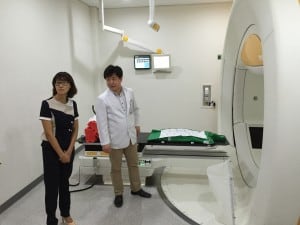 The university has strong cooperation with local industries, such as Samsung, LG, Hyundai, Xinix, etc. They are very strong in the area of international affairs as they have some double degree programs with USA or EU universities. Slovene Faculty of Economics already has a double degree with KNU, while our faculty (Faculty for Computer and Information Science) will start offering the joint studies in 2015/2016.
About South Korea
South Korea is not that big country but still there live a lot of people and produce a large portion of electronic devices (Samsung, LG) or heavy industries (Hyundai) in the world. The only Slovene company that has headquarters in Korea is Kolektor, which we also visited in the industrial city of Gumi.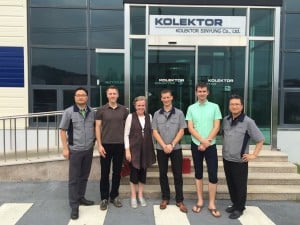 I was surprised that mobile phones are more expensive than in Europe, that there were no options to buy cheap prepaids in supermarkets and also electronic departments in stores were not that huge. Later I found out that most of the Koreans order such devices online.
Koreans mostly drive cars made by their local manufacturers such as Hyundai or KIA. Also buses, trucks and other vehicles are made by these companies. It was especially interesting to see some car models that are not available in Europe and would be very competitive to European cars.
At first I thought the Korean food would be more Chinese or Thai -like, but they have their own cuisine. They adore chicken meat – especially with beer during different occasions :). Traditionally most important food is Kimchi – special cabbage with red spicy sauce, Bulgogi – slices of beef meat grilled together with vegetables, Gimbap – korean sushi with no fish, and some cold soups. I especially liked their Korean BBQ way of preparing food as you can grill ordered meat at a table. The only downside is that sometimes I was disappointed because of their low level of cleanliness in kitchens.
The most popular party drink is Soju. For real parties the youngsters mix it with beer. Apart from the plain 20% alcoholic drink it is produced with several flavours. Next, also rice wine Makgeolli is also popular – in my opinion of taste not that good.
Koreans are personally very calm and highly respect a societal hierarchy – professors are really respected by the students. I was feeling very safe and there were no incidents. Also streets are clean and nothing is damaged by the vandals. On the other hand, I was surprised that car drivers are not that polite as in northern EU countries.
I really enjoyed the stay in South Korea and am really grateful to our student assistant HyukSang Kwon and vice-president of international affairs at KNU Lorne Hwan, who made our stay even better.